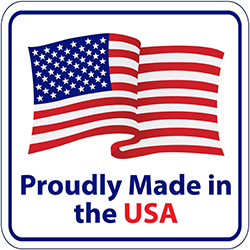 Bluff® Aluminum Dock Plate 1/2" Thick
Est. Ship Date: Monday, December 11th
Couldn't load pickup availability
Trusted By
Bluff® Aluminum Dock Plate 1/2" Thick 
Recommended for non-powered loading applications
Low-cost solution to light activity applications
Bolt-on steel legs for securing position between the dock and the trailer
Lip bend is 11°. Standard lip length for conventional trailers is 11"; option of 14" for refrigerated applications
Designed to work well with pallet trucks or other non-powered loading equipment
Machine-beveled deck edges allow for a smooth transition
Material is Diamond Plated 1/2" Aluminum for all models.
Model No
Capacity
Weight
Difference of Height Reach
B3636
4,175 lbs.
79 lbs.
3"
B3648
3,550 lbs.
106 lbs.
5"
B3660
2,800 lbs.
130 lbs.
7"
B4836
6,554 lbs.
101 lbs.
3"
B4848
4,895 lbs.
133 lbs.
5"
B4854
4,200 lbs.
150 lbs.
6"
B6036
9,580 lbs.
104 lbs.
2"
B6048
5,900 lbs.
161 lbs.
5"
B7236
9,450 lbs.
144 lbs.
3"
Return Policy
You can return unused or defective products up to 30 days from the date of order.  Some product returns may be subject to restocking fees.  Proof of Purchase will be required if we cannot verify your order information.  Unless the product is defective or damaged in transit, the customer is responsible for return shipment costs.
Defective or Damaged Products
All shipments received must be immediately inspected for damage.  If your order shipped on a freight carrier, any damage needs to be noted on the Freight Receipt before signing for the delivery.  An exchange or refund will be provided at no additional cost.  If damage is due to misuse or regular wear of the product, the return will be denied.
Order Cancellation
If you need to cancel your order for any reason, please contact us immediately.  If the order is canceled prior to shipping, you will be refunded in full.  Certain products that are manufactured to order cannot be canceled after the manufacturing process has started.