Data Sheet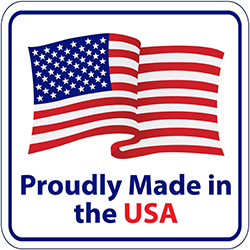 EN Flammable Safety Cabinet 90-Minute 30 Gal. 2 Hybrid Close Doors
Est. Ship Date: Monday, December 11th
Couldn't load pickup availability
Trusted By
Justrite® EN 30 Gallon Flammable Safety Cabinet 90 Minute
35"W x 24"D x 77"H
Constructed using multiple layers of fire-resistant gypsum and mineral fiber insulation, cabinet body has a rugged powder-coated steel exterior that provides excellent corrosion resistance. Under fire conditions, intumescent strips expand and hermetically seal all gaps to reduce heat entering the cabinet, providing 90 minutes of content protection and extended evacuation time. Hybrid-style doors open or close manually and include a damper that adjusts the force needed to move the doors. In the event of a fire, the built-in fusible link system releases to allow automatic closure of doors at 122º F
Cabinets also feature adjustable leveling feet, an integrated transport base for easy repositioning, and mandatory air vents. Vent butterfly valve closes securely at 158º F in the event of a fire.
Powder-coat Finish
165 lbs. each Shelf Capacity
Removable bottom sump
| | |
| --- | --- |
| Capacity | 30 Gallons |
| Material | Steel |
| Model No. | 22605 |
| Dimensions | 35"W x 24"D x 77"H |
| Color | Yellow |
| Finish | Powder coat |
Return Policy
You can return unused or defective products up to 30 days from the date of order.  Some product returns may be subject to restocking fees.  Proof of Purchase will be required if we cannot verify your order information.  Unless the product is defective or damaged in transit, the customer is responsible for return shipment costs.
Defective or Damaged Products
All shipments received must be immediately inspected for damage.  If your order shipped on a freight carrier, any damage needs to be noted on the Freight Receipt before signing for the delivery.  An exchange or refund will be provided at no additional cost.  If damage is due to misuse or regular wear of the product, the return will be denied.
Order Cancellation
If you need to cancel your order for any reason, please contact us immediately.  If the order is canceled prior to shipping, you will be refunded in full.  Certain products that are manufactured to order cannot be canceled after the manufacturing process has started.