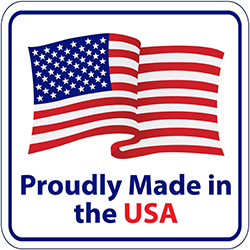 Off Road Wheel Kit
Est. Ship Date: Tuesday, December 19th
Couldn't load pickup availability
Trusted By
AutoTwirler® Off Road Wheel Kit

*Shown above in red powder coat finish

If you want to push or pull your rotisserie out into the grass, gravel, dirt, or just up and down off dovetail trailers, we recommend our Off Road Wheel Kit. This kit fits our rotisseries and the Body Cart ELITE.

You get four (4) metal brackets and four (4) 10" diameter solid rubber casters, 2 swivel, and 2 rigid, all rated at 550 lbs. per caster. We include 2 swivels and 2 rigid so that you push and steer at the same time. Solid rubber wheels are used instead of pneumatic because of the added stability and capacity. Solid rubber wheels are also much faster at rotating in the direction of travel.

The brackets are welded at an offset angle to lock tight under load. No hardware is necessary.

*1-year factory warranty.
Return Policy
You can return unused or defective products up to 30 days from the date of order.  Some product returns may be subject to restocking fees.  Proof of Purchase will be required if we cannot verify your order information.  Unless the product is defective or damaged in transit, the customer is responsible for return shipment costs.
Defective or Damaged Products
All shipments received must be immediately inspected for damage.  If your order shipped on a freight carrier, any damage needs to be noted on the Freight Receipt before signing for the delivery.  An exchange or refund will be provided at no additional cost.  If damage is due to misuse or regular wear of the product, the return will be denied.
Order Cancellation
If you need to cancel your order for any reason, please contact us immediately.  If the order is canceled prior to shipping, you will be refunded in full.  Certain products that are manufactured to order cannot be canceled after the manufacturing process has started.