Data Sheet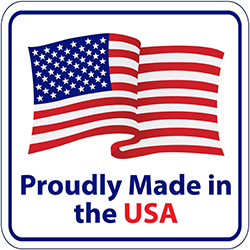 Sure-Grip Ex Combustibles Safety Cabinet For Paint, 60 Gal, 2 M/C Dr
Est. Ship Date: Monday, December 11th
Couldn't load pickup availability
Trusted By
Justrite® Sure-Grip Ex Combustible Safety Cabinet for Paint and Ink 60 gal. Manual Close Doors
Easily separate and identify Class III combustibles using these red safety cabinets. Adjustable shelves accommodate many smaller paint tins, aerosols, and inks found in printing, painting, furniture, and motor vehicle operations. Sure-Grip® EX combustibles storage cabinets have all the same quality features as Justrite's flammable cabinets as outlined below.
Designed to meet OSHA and NFPA standards, Sure-Grip® EX cabinets are constructed of sturdy 18-gauge (1-mm) thick double-wall, welded steel with 1-1/2 in. (38-mm) of insulating air space for fire resistance. High-performance, self-latching doors close easily and securely for maximum protection under fire conditions. Fail-safe closing mechanism ensures three-point stainless steel bullet latching system works every time.
For added security, U-Loc™ handle comes with a cylinder lock and key set or accepts an optional padlock. Haz-Alert™ reflective warning labels are highly visible under fire conditions or during power outages when illuminated with a flashlight.
Patented SpillSlope® galvanized steel shelves direct spills to back and bottom of a leakproof sump. They adjust on 3-in. (76-mm) centers for versatile storage. Cabinets also feature a leakproof 2 in. (51-mm) bottom sump, dual vents with flame arresters, four adjustable self-leveling feet, grounding connector, and trilingual warning label. Durable lead-free epoxy/polyester powder-coat finish provides excellent chemical resistance.
Manual-close door(s) opens to a full 180 degrees and self-latches when pushed closed. Self-close door(s) shuts and latches automatically when a fusible link melts at 165°F (74ºC) under fire conditions. Unique, concealed self-closing mechanism offers obstruction-free access to contents.
All door styles meet OSHA and NFPA 30; self-close door styles also meet NFPA 1 and the International Fire Code.
All cabinets are FM approved and come with a ten-year warranty.
*Subject to lift gate delivery fee
| | |
| --- | --- |
| Adjustable Shelves | Yes |
| Approvals | FM |
| Capacity | 60 gallon(s) |
| Compliance | NFPA, OSHA |
| Dimensions, Exterior | 43" W x 65" H x 18" D |
| Interior Dimensions | 39.5" W x 60.5" H x 14.562" D |
| Door Type | Manual |
| Material | 18 GA CR Steel |
| Model No. | 894510 |
| Doors | 2 |
| Color | Yellow |
| Adjustable Shelves | 5 |
Return Policy
You can return unused or defective products up to 30 days from the date of order. Some product returns may be subject to restocking fees. Proof of Purchase will be required if we cannot verify your order information. Unless the product is defective or damaged in transit, the customer is responsible for return shipment costs.
Defective or Damaged Products
All shipments received must be immediately inspected for damage. If your order shipped on a freight carrier, any damage needs to be noted on the Freight Receipt before signing for the delivery. An exchange or refund will be provided at no additional cost. If damage is due to misuse or regular wear of the product, the return will be denied.
Order Cancellation
If you need to cancel your order for any reason, please contact us immediately. If the order is canceled prior to shipping, you will be refunded in full. Certain products that are manufactured to order cannot be canceled after the manufacturing process has started.