Data Sheet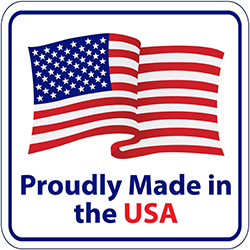 Sure-Grip Ex Vertical Drum Safety Cabinet, Support, 110 Gal, 2 S/C Dr
Est. Ship Date: Monday, December 11th
Couldn't load pickup availability
Trusted By
Justrite® Sure-Grip Ex Vertical Drum Safety Cabinet and Drum Support 110 gal Self-Closing Doors
Use these vertical drum safety cabinets to safely store 30- to 55-gallon (110- to 200-L) drums. The removable, adjustable, half-depth shelf provides enough head space to accommodate a drum with a pump or funnel so the cabinet can be used as a pumping or waste accumulation station, and also allows you to store Class III materials or spare accessories. Available with or without roller assemblies to easily move heavy drums.
For storage of larger quantities of flammable solvents, the heavy-duty Drum Safety Cabinet is available in many styles and sizes. Built to the same high standards as the smaller Classic Safety Cabinets, a reinforced liquid-tight sump contains spills. An array of drum accessories and equipment is available to ensure safety and convenience when storing and handling drums of hazardous materials.
*Subject to lift gate delivery fee
WARNING: This product can expose you to chemicals including lead, which is known to the State of California to cause cancer and birth defects or other reproductive harm. For more information go to www.P65Warnings.ca.gov.
| | |
| --- | --- |
| Adjustable Shelves | Yes |
| Capacity | 110 gallon(s) |
| Compliance | NFPA, OSHA, IFC |
| Dimensions, Exterior | 59" W x 65" H x 34" D |
| Interior Dimensions | 56" W x 60.5" H x 30.34" D |
| Door Type | Self-Close |
| Material | 18 Ga CR Steel |
| Model No. | 899120 |
| Doors | 2 |
| Color | Yellow |
| Adjustable Shelves | 1 |
Return Policy
You can return unused or defective products up to 30 days from the date of order. Some product returns may be subject to restocking fees. Proof of Purchase will be required if we cannot verify your order information. Unless the product is defective or damaged in transit, the customer is responsible for return shipment costs.
Defective or Damaged Products
All shipments received must be immediately inspected for damage. If your order shipped on a freight carrier, any damage needs to be noted on the Freight Receipt before signing for the delivery. An exchange or refund will be provided at no additional cost. If damage is due to misuse or regular wear of the product, the return will be denied.
Order Cancellation
If you need to cancel your order for any reason, please contact us immediately. If the order is canceled prior to shipping, you will be refunded in full. Certain products that are manufactured to order cannot be canceled after the manufacturing process has started.