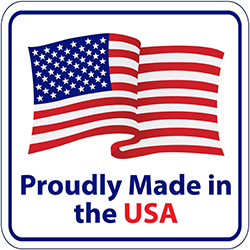 EcoPolyBlend Spill Control Pallet, 2 Drum, Recycled Polyethylene
Est. Ship Date: Tuesday, December 12th
Couldn't load pickup availability
Trusted By
Justrite® EcoPolyBlend Spill Control Pallet 2 Drum
The Justrite EcoPolyBlend™ Spill Control Pallet (2 drum, black - model 28623) keeps accidental spills under control, resisting unwanted chemical exposure from hazardous acids, caustics, and solvents. They are ideal for storing 30-gal or 55-gal drums.
This in-line, 2-drum black model measures 49 in W x 18 in H x 25 in D
(1245 mm W x 457 mm H x 635 mm D) and is made from 100% recycled polyethylene. It has an oversized sump able to hold the contents of a 55 gal (200 L) drum in the event of a leak or rupture - meeting or exceeding the most stringent spill containment regulations. Our customers trust the reliability of our spill control pallets to ensure that unwanted spills do not impede or otherwise impact daily operations.
EcoPolyBlend structured spill containment pallets ensure seamless, robust construction that eliminates leaks and features removable self-locating grates that lift off for quick cleanup. At nearly 2.5 in (64 mm) thick, the UV-protected polyethylene offers superior crack resistance and is able to stand up to the harshest chemicals. Choose from square or in-line configurations, both of which are NFPA 30, OSHA, EPA, SPCC, and fire code compliant.
With a net weight of 43.1 lb (19.6 kg) and uniform distributed load-bearing capacity of 2500 lb (1134 kg) from -30°F to 120°F (-39°C to 49°C), Justrite spill control pallets are the safest and most efficient way to store drums inside or outside, any time of year. They are also easy to utilize, with forklift pockets for easy relocation and an in-line design that is ideal when space is limited.
Why do you need it?
Spills happen, even in the most safety-conscious and well-managed workplaces. When these occur, it is essential to capture leaks from chemical drums immediately so that hazardous materials never reach the environment.
Spill containment pallets are the main base for catching spills. They can be used alongside other containment measures (such as trays or accumulation centers), but these rigid pallets are the bedrock for any spill containment system.
Environmentally-friendly EcoPolyBlend spill control pallets provide the perfect solution to containing drum leaks and spills. They keep small incidents from escalating into something more serious. These pallets can also be used as a battery holding center to capture incidental leaks, and as a workstation for waste collection or satellite accumulation centers.
Product Summary:
Keep workers safe from accidental slips indoors and avoid costly hazmat cleanup costs
EcoPolyBlend™ black is 100% recycled
Compliance with NFPA 30, OSHA, EPA, SPCC, and fire codes
2 drum, in-line configuration protects against groundwater contamination from leakage and spills
Sump capacity of 66 gal (250 L)
Recycled content saves on oil, electricity, and landfill space
| | |
| --- | --- |
| Capacity | 2500 lbs |
| Compliance | EPA, NFPA, SPCC, IFC |
| Dimensions, Exterior | 49" W x 18" H x 25" D |
| Material | 100% Recycled Polyethylene |
| Model No. | 28623 |
Return Policy
You can return unused or defective products up to 30 days from the date of order.  Some product returns may be subject to restocking fees.  Proof of Purchase will be required if we cannot verify your order information.  Unless the product is defective or damaged in transit, the customer is responsible for return shipment costs.
Defective or Damaged Products
All shipments received must be immediately inspected for damage.  If your order shipped on a freight carrier, any damage needs to be noted on the Freight Receipt before signing for the delivery.  An exchange or refund will be provided at no additional cost.  If damage is due to misuse or regular wear of the product, the return will be denied.
Order Cancellation
If you need to cancel your order for any reason, please contact us immediately.  If the order is canceled prior to shipping, you will be refunded in full.  Certain products that are manufactured to order cannot be canceled after the manufacturing process has started.